Notice on the issuance of "Orienteering Level Standards" (Draft for Soliciting Comments) and "Administrative Measures for Evaluation of Orienteering Level Standards" (Draft for Soliciting Comments)
---
---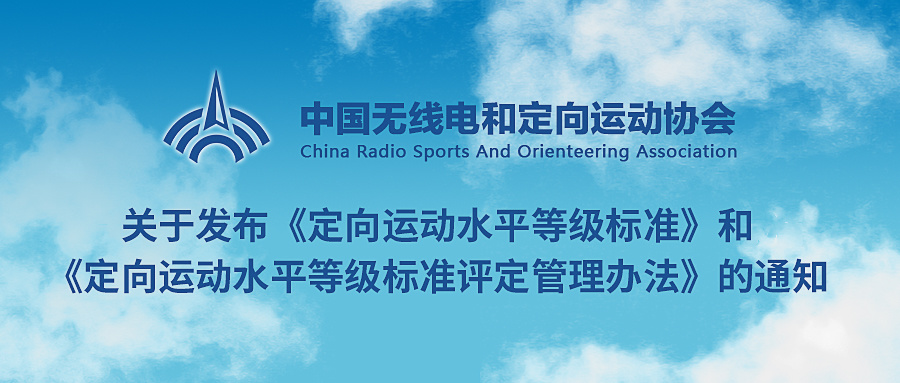 All relevant units:
In order to promote the effective implementation of the national strategy for a healthy China and nationwide fitness, implement the "Outline for Building a Powerful Sports Country", and "Continue to promote the comprehensive implementation of national sports associations in the "Sports Powerful Country Construction Program" by the General Administration of Sports. Standards and evaluation system construction", "Guide the development of sports level level compliance competition or test activities" and other requirements. The China Radio and Orienteering Association has drafted the "Orienteering Level Rating Standard" (Draft for Comment) and the "Management Measures for the Evaluation of Orienteering Level Standard" (Draft for Comment).
The above standards and methods are aimed at ordinary orienteering enthusiasts. It is a universal evaluation system for the level of orienteering. It is positive for opening up the channel between amateur and professional players, enriching the reserve of orienteering talents, and further promoting the popularization and sustainable development of orienteering. effect.
According to the measures, the China Radio and Orienteering Association plans to establish a series of supporting standards and management methods, such as sports level evaluation competition standards, assessor standards, evaluation venue standards, evaluation certificate standards, sports level evaluation management methods, and evaluation Personnel training methods, etc., to comprehensively promote the level construction of orienteering.
  Now we plan to solicit opinions from all over the country, and feedback in written form. The deadline is September 30, 2020.
  Contact: Gu Xingdong
  Telephone: 01067050897
China Radio and Orienteering Association
August 4th, 2020
Annex 1 "Grade Standards for Orienteering Levels" (Draft for Solicitation of Comments)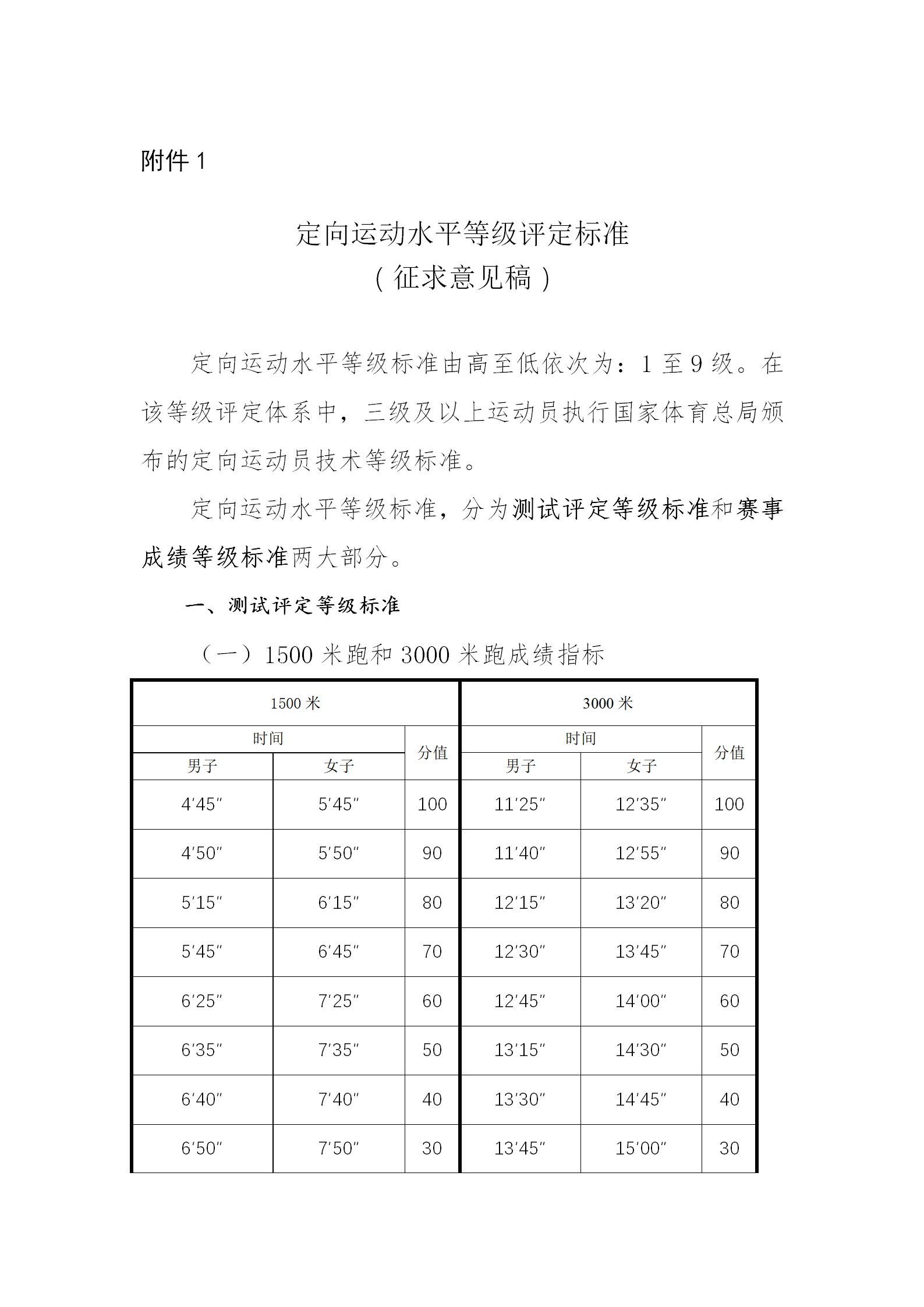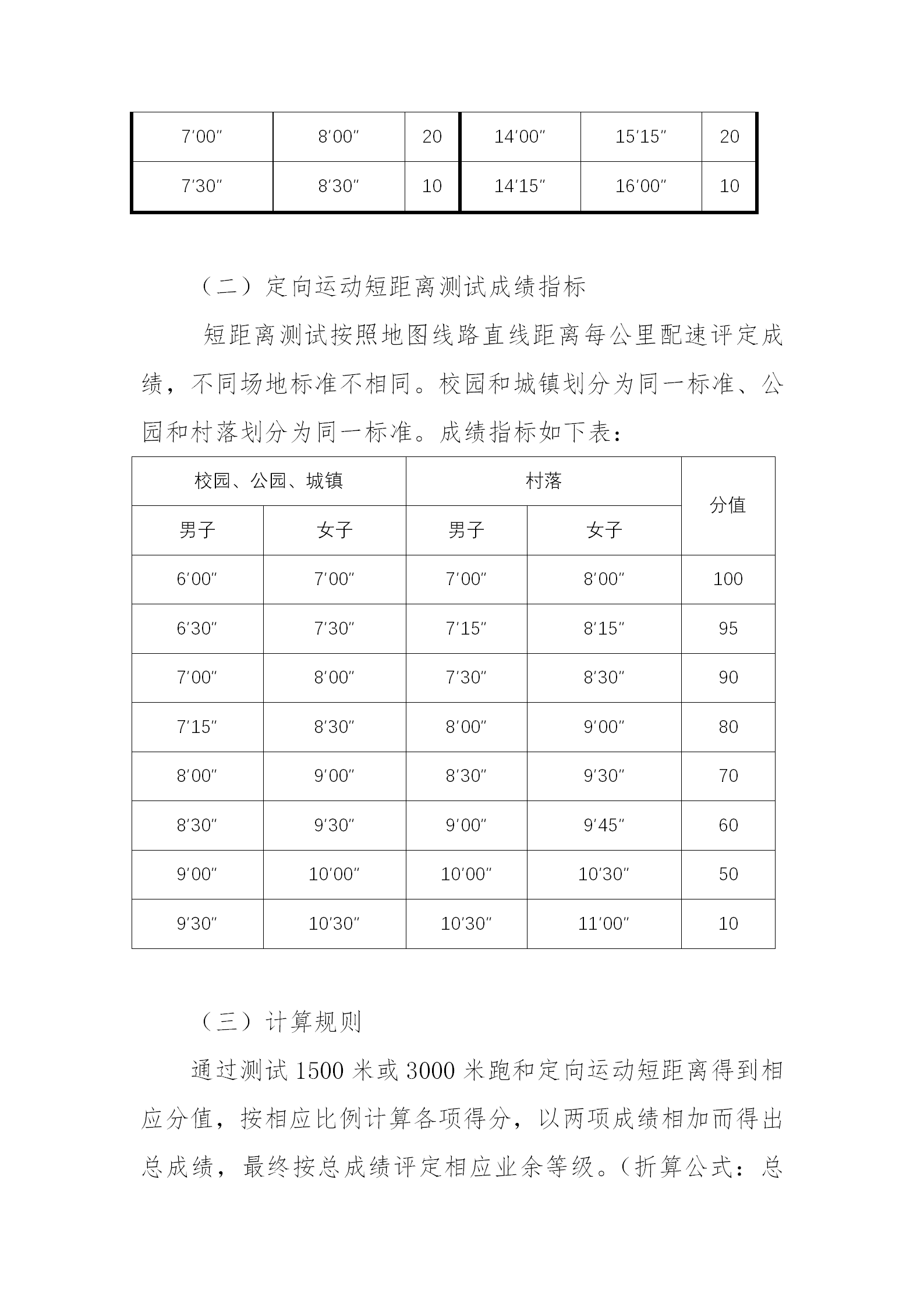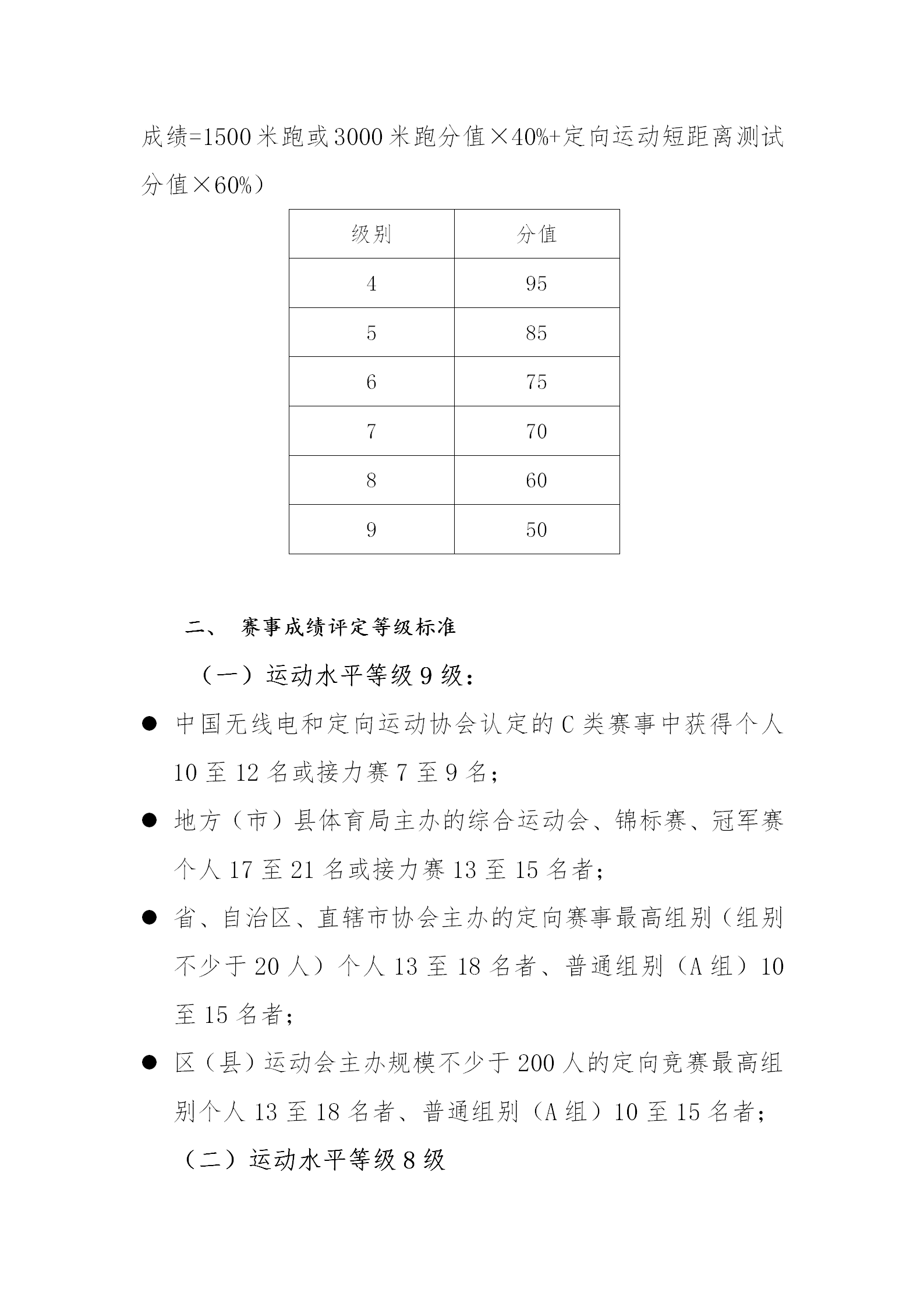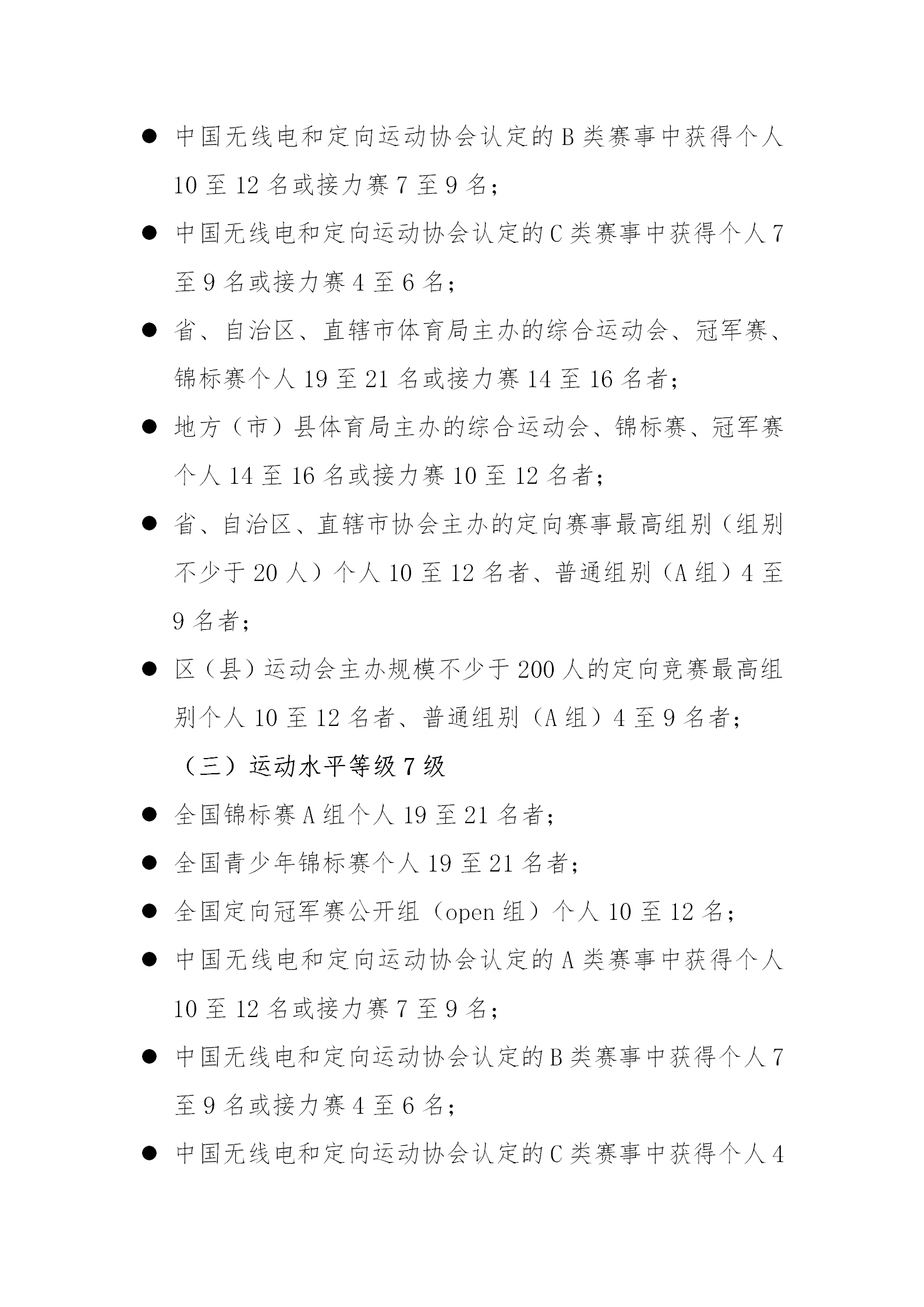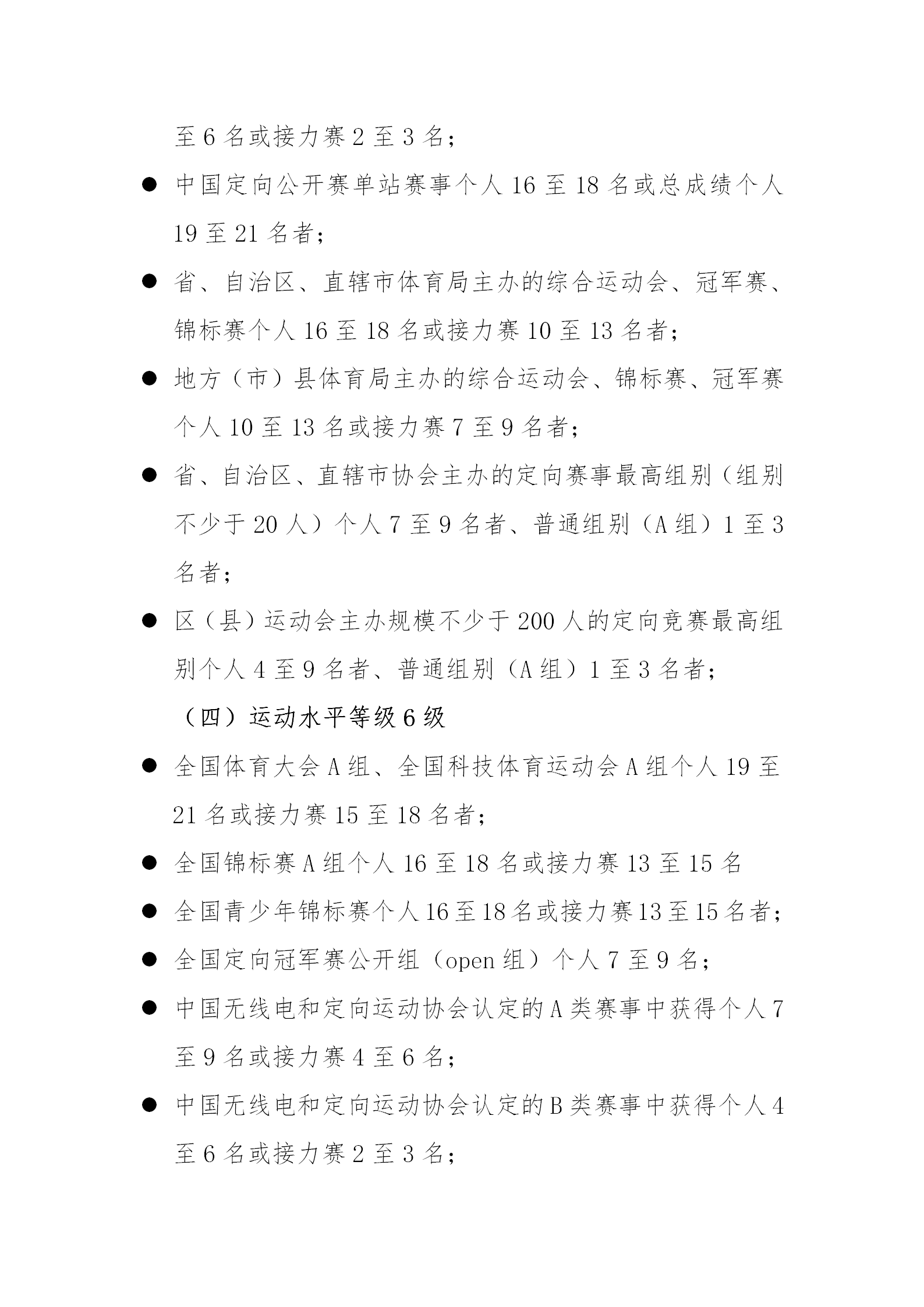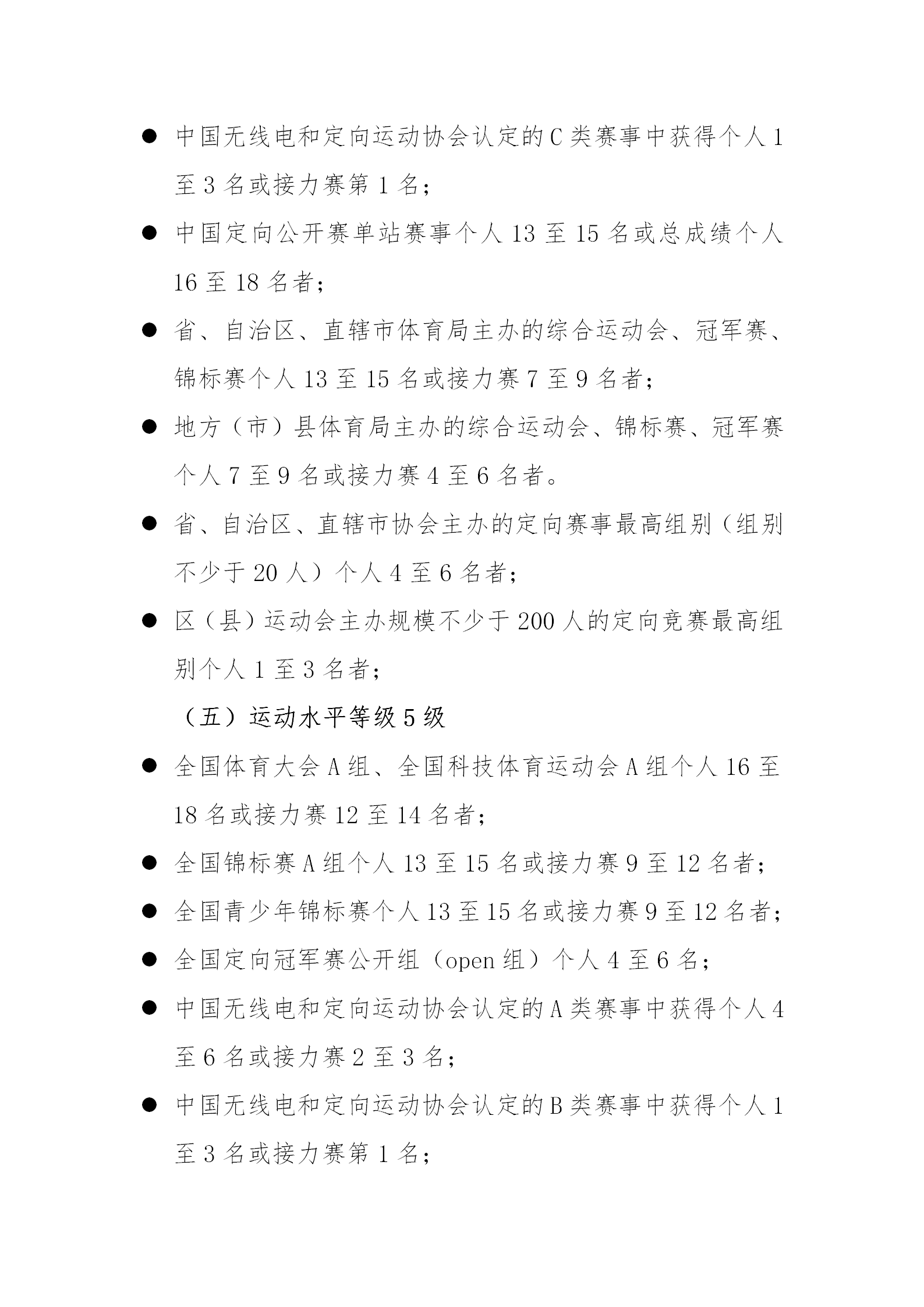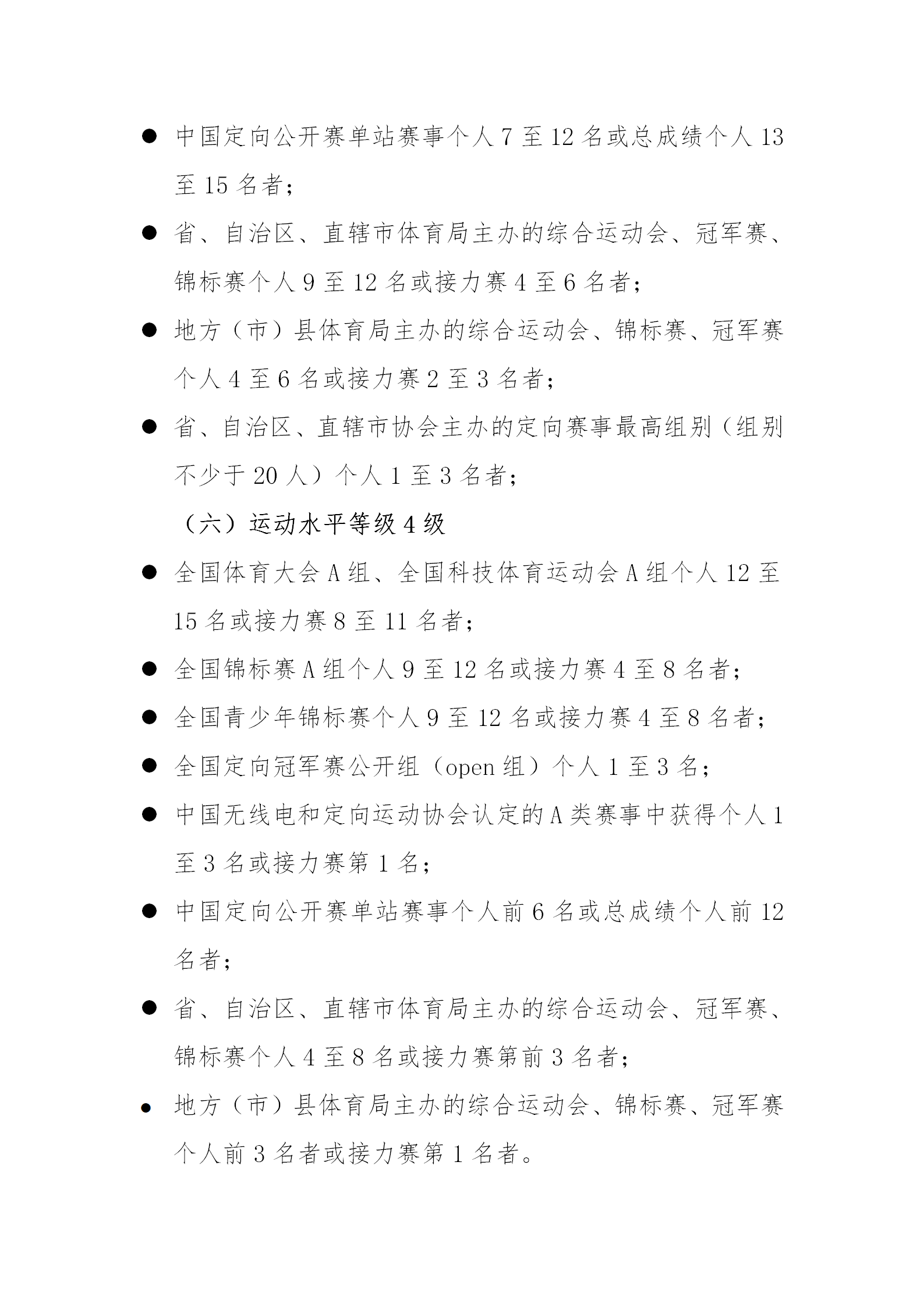 Annex 2 "Administrative Measures for the Evaluation of Orienteering Level Standards" (Draft for Solicitation of Comments)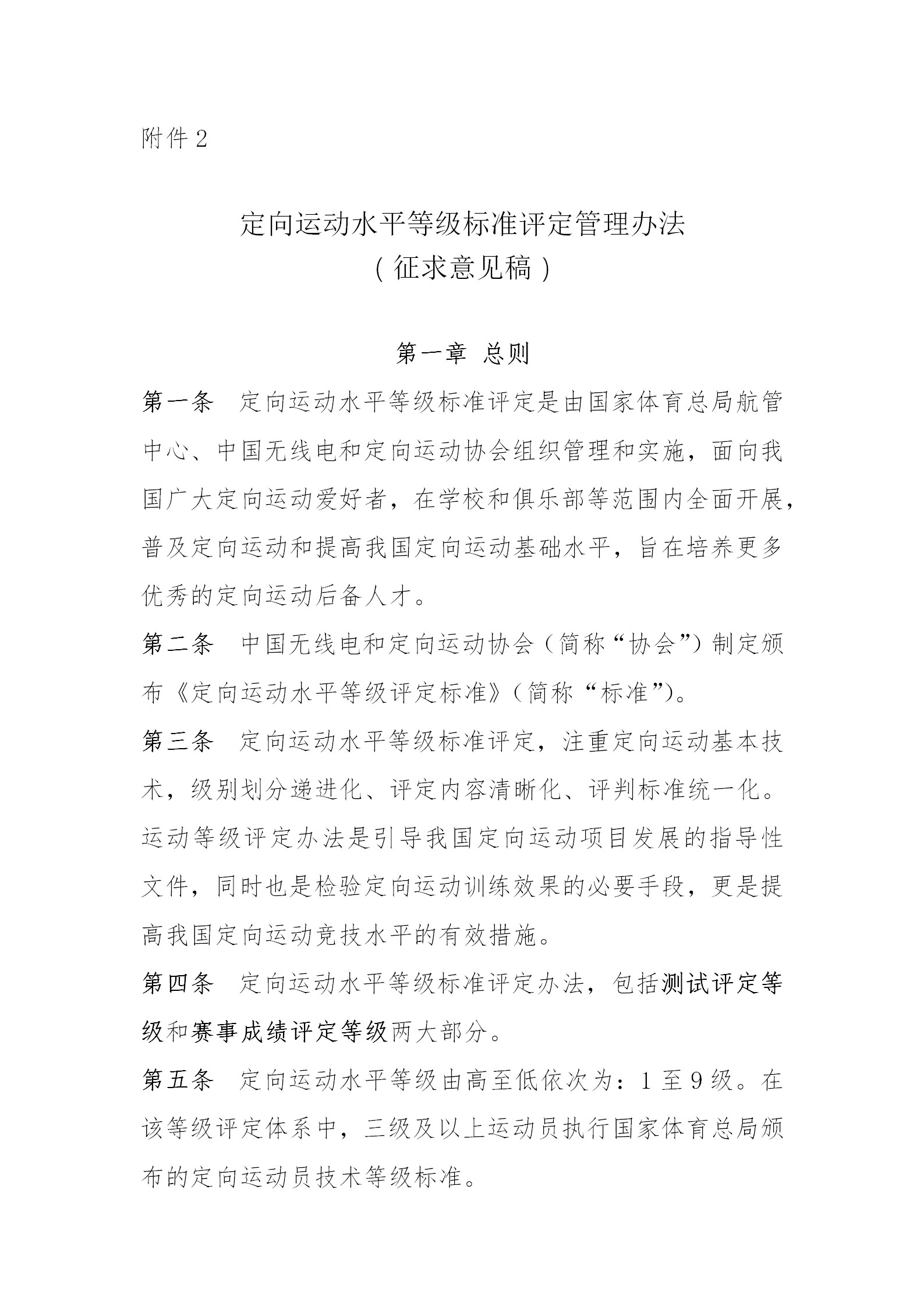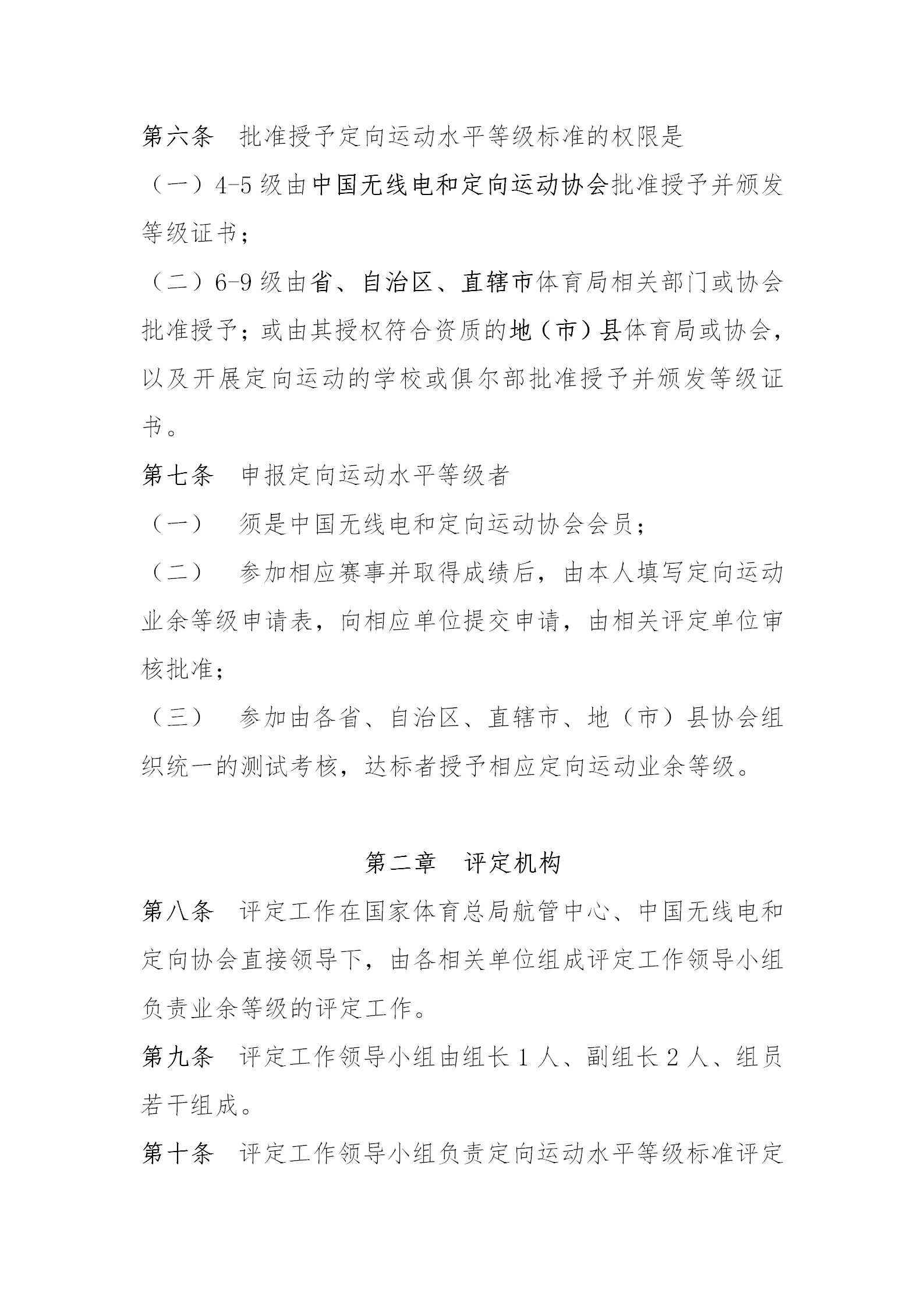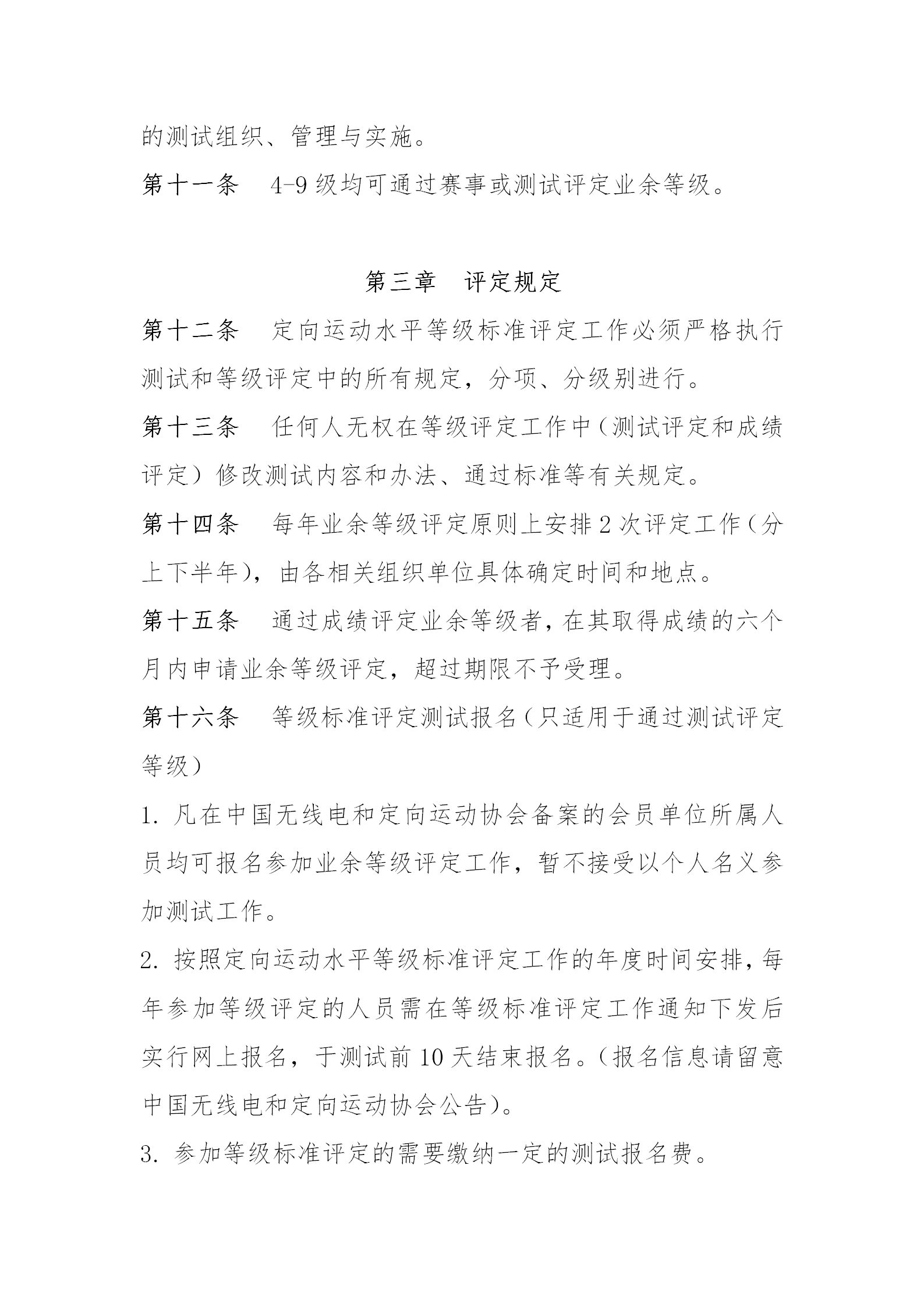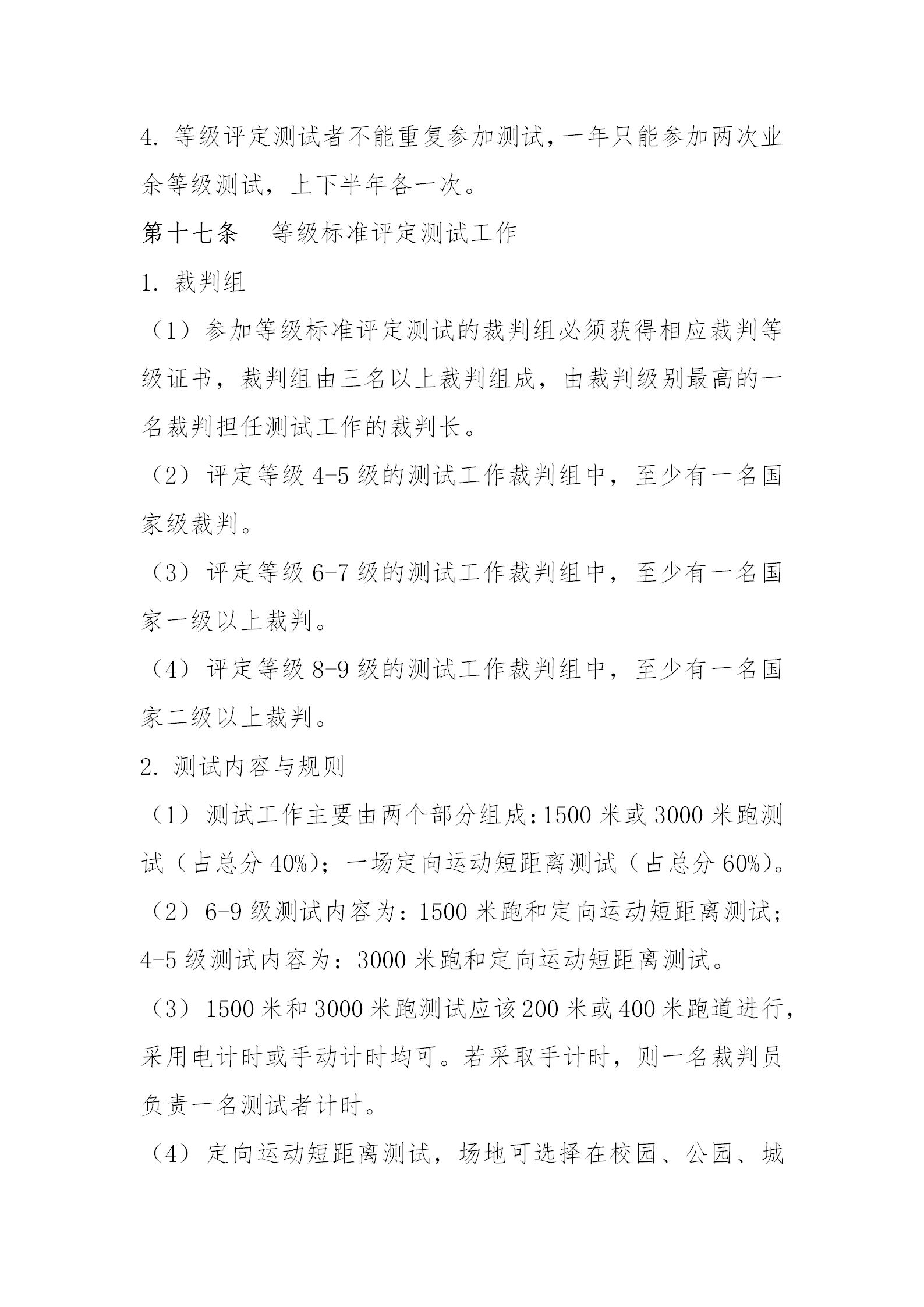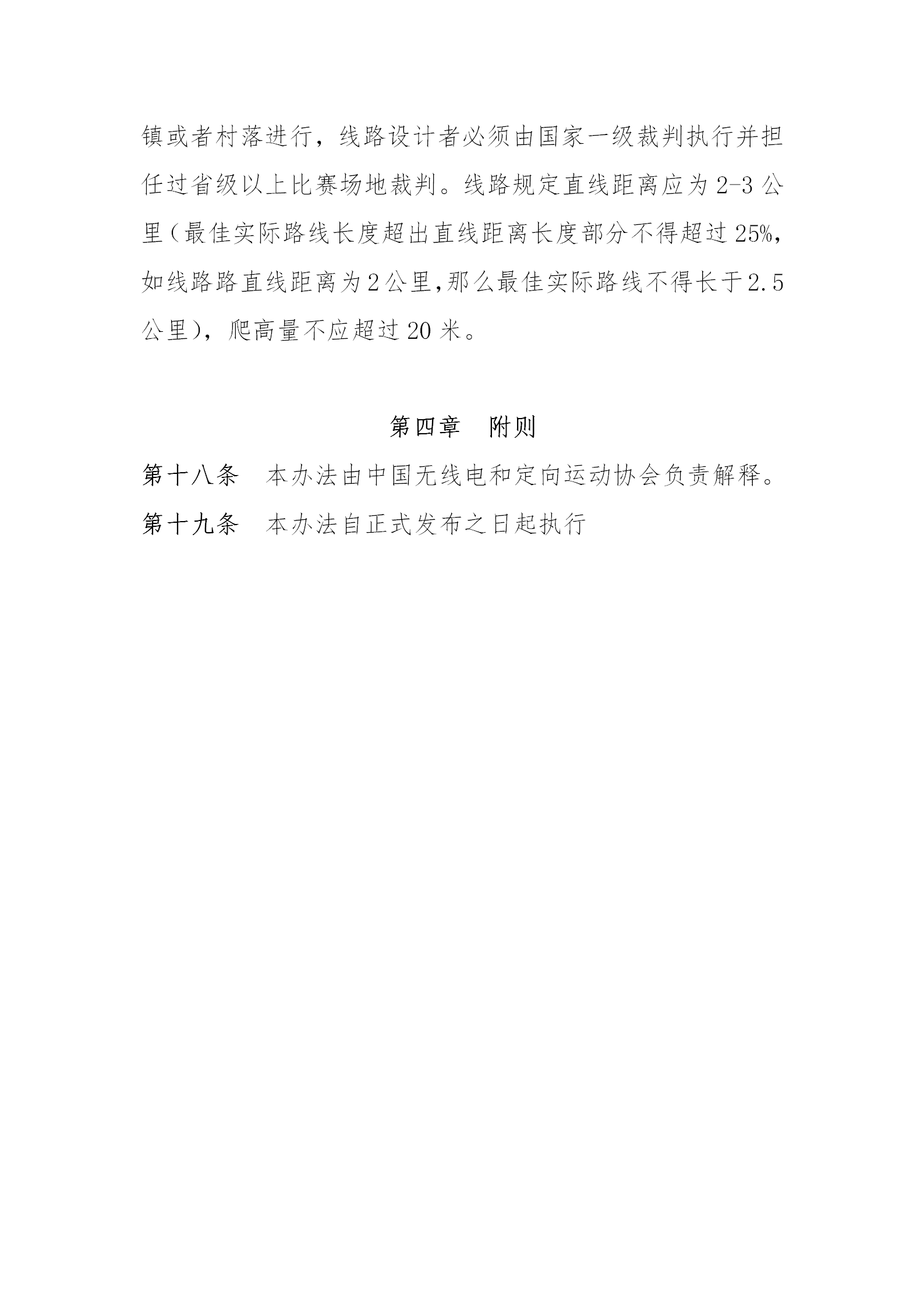 Source of information: Official website of China Radio and Orienteering Association
---